Roman Amphitheater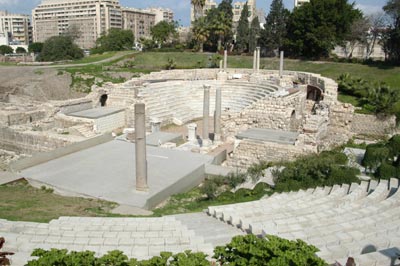 the Roman odeon, or theatre, at Kom el-Dikkah (mound of rubble)
One of the most interesting things about Alexandria, I think, is that there is an entire, older Roman city beneath the modern one. In the few places they have dug down they have revealed Roman roads, baths, houses, streets and theatres.
One of the best excavated ruin is the Roman theatre. Originally, the area was excavated looking for the site of the Paneion ("Park of Pan") in an area called the Hill of Rubble - Kom el-Dikkah. Instead of a part, a small amphitheater was found. In the layers above the roman street were found a Muslim cemetery and slums.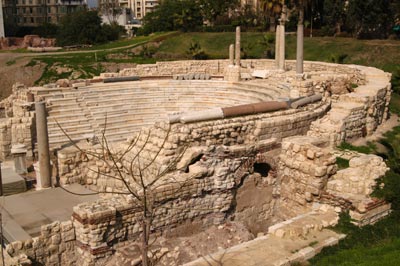 some of the substructure still exists, in brick and marble.
The theatre was not discovered in 1963, when it was found during excavation for a new building.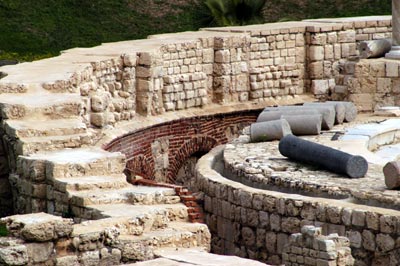 the brick foundations and fallen granite columns at the back of the theatre