Caracalla and Roman Crypts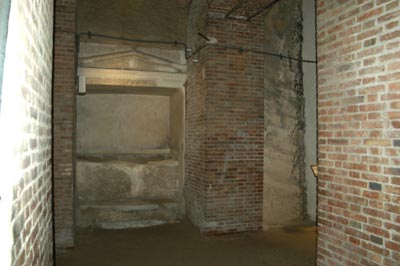 Connected to the Catacombs of Shouqafa is a deep, brick arched hall -- underground -- called the Hall of Caracalla. It has a series of arches and connected halls.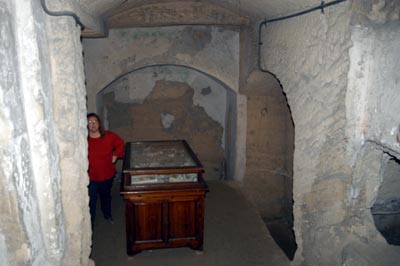 The rooms have air shafts, and are surprisingly light. A case in one room has a collection of horse bones, which were apparently thrown into the pit. I"m not sure if that means they were buried here, or just discarded her after the tomb was no longer used for Roman crypts.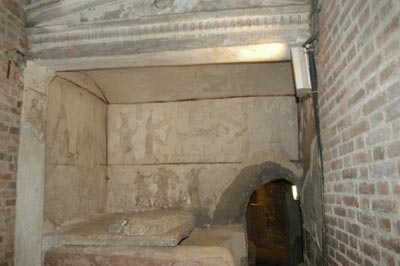 Unlike the Catacombs of Shouqafa, there aren't wall-crypts here, just the bare brick walls and swept floors. Up above, however, are some interesting Roman crypts [ m o r e ]