Excavations of the Roman Road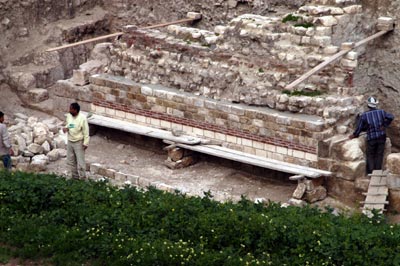 cleaning and reconstruction of the striped walls of the Roman street
In the same hillside where the Roman Amphitheater has been excavated. an ongoing dig is revealing a Roman street -- residential areas, shops. pavements, and baths (including the lovely Villa of the Birds) from the third century BCE.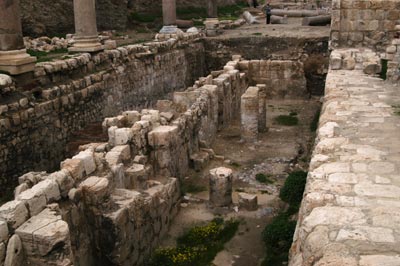 stumps of columns and facades along the narrow alley
The site is closed to visitors, although there was a large crew working when we visited. The level of the Roman street is far below the current street level -- it makes me wonder what else lies beneath the current city.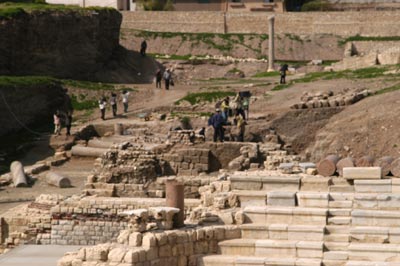 A view of the whole dig, from the hill over the amphitheater
Many of the buildings are built of alternating layers of stone and brick, a technique called opus mixtum -- the layered walls are also in the old city of Cairo, and around the city of Alexandria itself almost 500 years later.