Greco-Roman Museum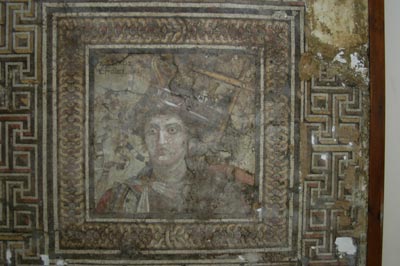 a detailed mosaic, probably a floor piece (but hung on the wall)
The museum -- like most of the sites we visited -- was under major construction when we showed up. One whole wing is being redone, and as a result, the rather haphazard organization of artifacts is even more haphazard. Things are just sort of stacked against the walls at random.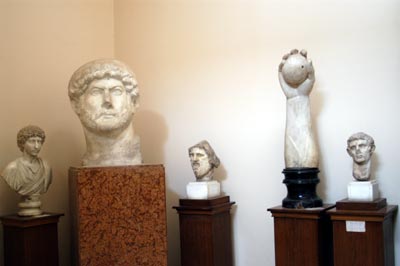 miscellaneous heads and hands
It was a bit frustrating, of course, since the museum has one of the best collections of Roman and Greek artifacts in Egypt. Nearly 40.000 items are arranged throughout the museum, dating from about 300 BC to 300 BCE. If you follow the museum from the main entrance counter-clockwise they are in roughly chronological order.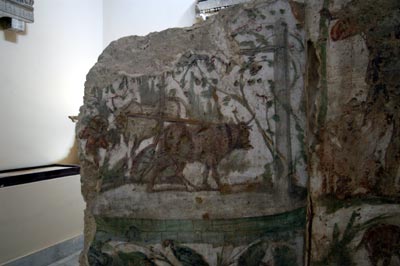 part of a fresco of a pull pulling a waterwheel