Montazah Palace
We stayed in the Salamlek Hotel, which is a summer palace on the grounds of Montazah Palace. The walled gardens are beautiful, even in winter -- with over 350 acres of flowers and carefully laid-out garden paths.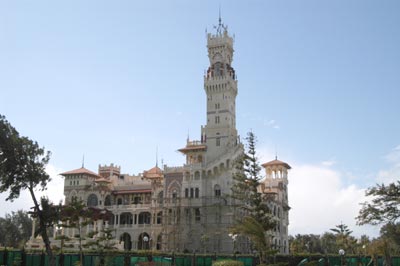 The palace was begun by Khedive Abbas II (an ancestor of King Farouk) and finished in a fantastic Turkish-Florentine style by Muhammad Ali in the 19th century. The central tower of the palace is a replica of the Palazzo Vecchio in Florence. King Farouk fled from this palace when he abdicated.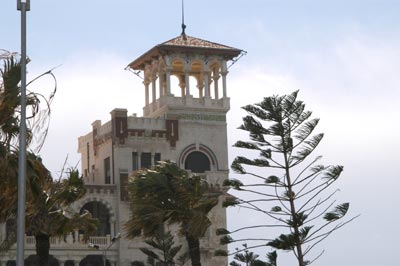 It is now a presidential residence, after being restored for 7 million pounds by Sadat. It is closed to the public, but there are two hotels on the grounds -- the Salamlek and Helnan Palestine.