Pompeii's Pillar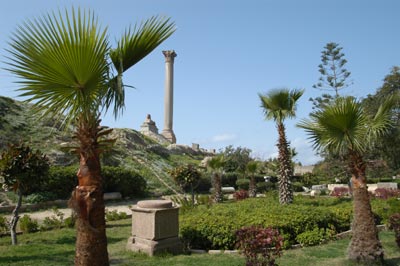 the pillar and the gardens below with fragments of statuary
This is one of the oddest monuments in Alexandria, it looks completely out of place -- just a single granite column, standing on a hill, for no apparent reason. It has been called "An imposing by ungraceful object", and it really is.
The pillar is close by the Catacombs of Shouqafa, in the southwest corner of the city. You can walk between the two sites very easily. The area around these two monuments is extremely poor.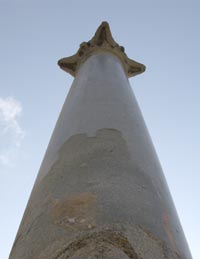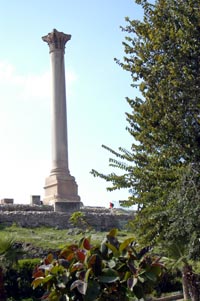 looking straight up the pillar; from the gardens
The column itself is 27m tall and 9m in diameter, standing on a limestone bluff with a garden and other excavations. THe column looks almost gray from a distance, but up close it is the same fine, red Aswan granite that is so common in Egyptian monuments.