Excavations of the Roman Baths
In the same dig as the Villa of the Birds and the roman road are the brick remains of what our guide told us was roman baths. They are the only brick ruins on the site.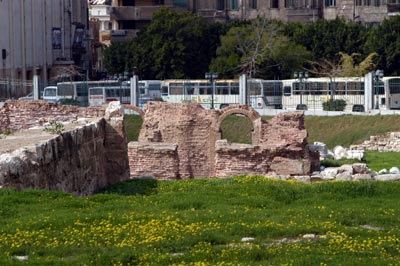 brick arches and foundations of the baths
They are closed to tourists -- or at least, they are not accessible without some climbing and hiding from the guards -- but you can get close enough for a few pictures.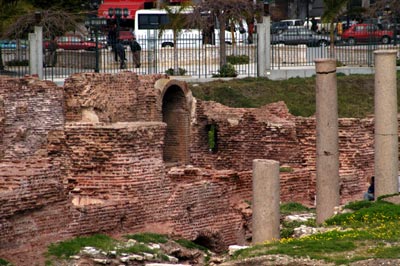 pillars and brick walls -- it looks like multiple floors
There are a number of rooms and arches visible, as well as drains and sewers that apparently served the little neighborhood here.

foundation walls of the residential area near the amphitheatre