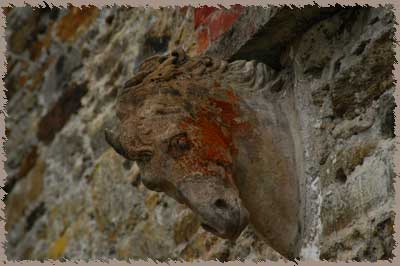 horsehead in the stable yard

The exhibit is housed in oneof the old stable blocks, which has bee entirely restored, although ti still retains some of the detailes of the earlier house. BIg double doors open to what used to be stalls, and over each are cast horses heads which look out over the square couryard.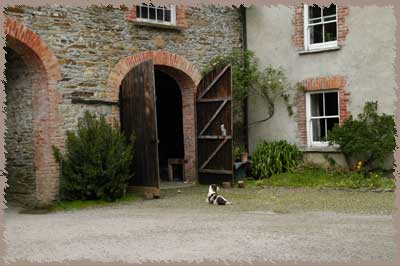 the restored stable block holds the armada exhibit
Ok, the picture doesn't really do this justice, it looks just like regular rhubarb....but it's really about SIX FEET TALL. It's like prehistoric rhubarb.
The stuff is absolutely everywhere, giant primeval forests of the stuff. It's actually called gunnera tinctoria, also Chilean Rhubarb. It's pretty amazing. At Derrynane house, we could actually walk underneatht the leaves!
I wonder if this stuff will grow in Colorado? Nah, probably too dry. Yup, only to Zone 7.