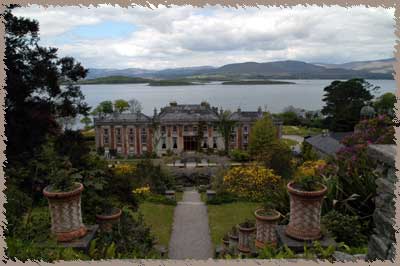 view of Bantry House and Bantry Bay from the terraced gardens
Bantry House (overlooking Bantry Bay) is still occupied, and the lovingly restored gardens are well worth a look. The house is now owned by the Shelswell-White family in 1978, and they have been working on restoration of the house and gardens ever since.

The gardens were neglected for 60 years, and were terribly overgrown. THey hve been cleared around the main part of the house (including restoring the wisteria circle behind the house), but there is a lot left to be done.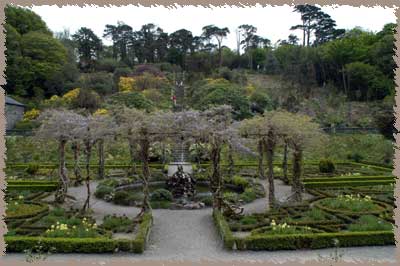 The round wisteria gazebo (about a 100 years old) behind the house
The house was built around 1750 for the Earls of Bantry. It is primarily a Georgian-style manor house, althougn it has been enlarged and updated many times throughout the VIctorian period. The land (and previous house) have been in the White family since 1739. They are the descendents of the third Earl of Bantry, who controlled the lands around Bantry bay and its fishing industry. The rear facade of the house dates to about 1840.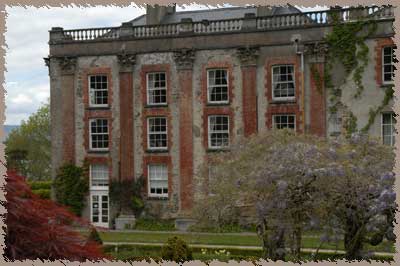 The left wing of the house, expanded in the late 1800s.
page
[ 1 ] [ 2 ] [ 3 ] [ 4 ] [ 5 ]