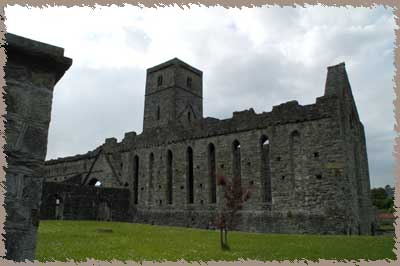 13th century dominican friary in Sligo

We sailed into Sligo only about half and hour before they were supposed to close, and the caretakers were kind enough to let us wander about and take pictures -- and even came out to do the abbreviated tour for us, despite ending up being late to close. They were very nice.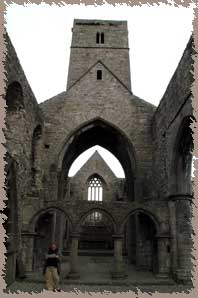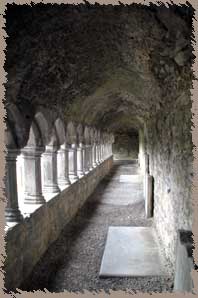 the main aisle of the church, with tower / inside the covered cloister walk
Sligo is a Dominican Friary, although it is called an Abbey nowadays, and was founded by Maurice Fitzgerald, the founder of Sligo town in 1253. It was burned (one of my sources says accidentally) in 1414 and rebuilt under the auspice of Pope John XXIII in 1416. It was burned again in 1641. It was abandoned in 1698.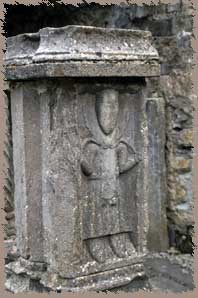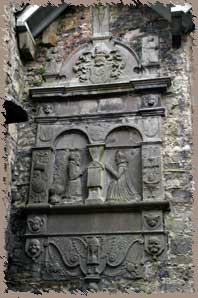 figures on the columns / ornate tombs in the