Limerick is the third-largest city in Ireland, with about 80,000 people. It began as a Viking settlement in the10th century.
In the city lies King John's Castle -- an enormous, drum-towered fortification along the River Shannon. It's a bit "tourist-ified", with a bunch of dioramas and freaky plaster people -- but the courtyard shows a layer-by-layer excavation of the castle grounds, and the view from the top of the drum tower over the city is quite lovely.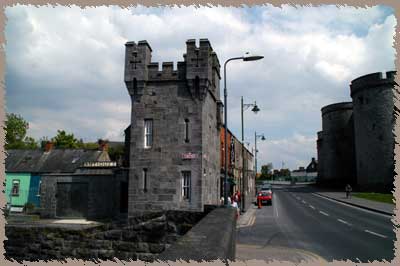 the tollhouse across from King John's Castle
Near the castle is a masonic lodge, which is currently under restoration. The buildings along the castle close are all labelled carefully with a walking tour number for the local historic walk. A toll-house also stands across the street.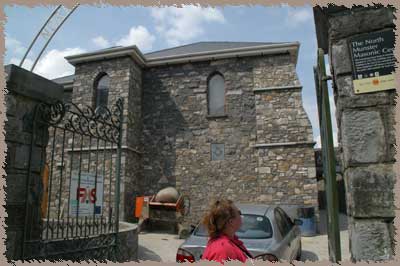 the masonic lodge, being restored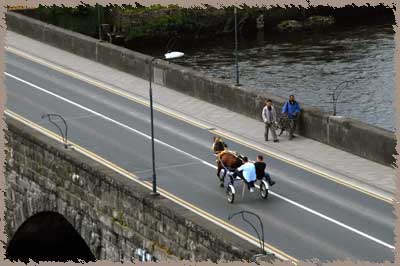 evening traffic in Limerick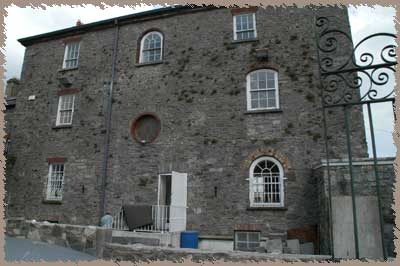 the bishop's palace, near the castle and masonic lodge.