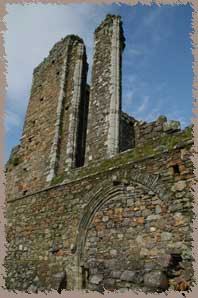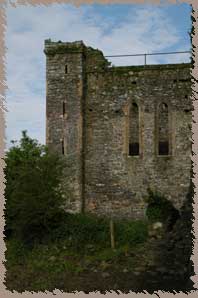 fireplaces and a filled-in romanesque arch / square towers on the church transept
The abbey is laid out in the "standard" Cistercian form, and you can follow the outline of some of the rooms on the grounds. Above one of the chapels is living space, built for one of the abbots. Dunbrody Abbey was turned into a mansion house by an English soldier lured to Ireland by the promise of land, but had fallen into ruin by the id 19th century.

Across the road are the ruins of Dunbrody Castle (which is currently a museum and, inexplcably, a mini-golf course). It is also the site of a full-size hedge mage, one of only two in Ireland. Unfortunately, they were not open when we arrived, so we just wandered over to the monastery and could only peek at the castle grounds.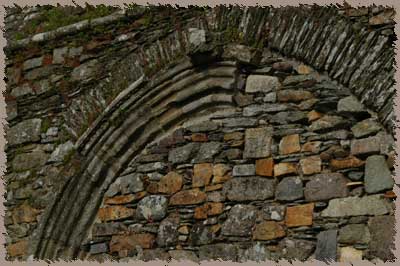 close-up of the filled-in arch, with a faint "face" above the arches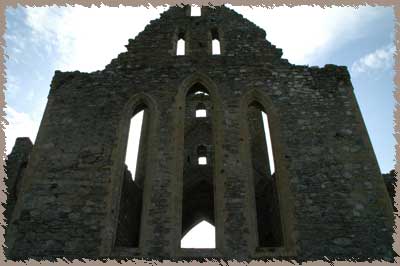 the lancet windows on the east end of the church