ruins of a church from the tower of Dysert Castle
There is a very interseting archaeological trail surrounding the castle of Dysert O'Dea. The castle itself is only one of the mahy ruins and sites of interest in the farmland nearby. I've covered the round tower elsewhere, as well as the castle, but we spent an hour or so walking in the field behind the castle.
The first thing that we found was St. Tola's High Cross, which dates from the 12th century. It is decorated in the expected fashion, with biblical scenes on all its faces. It has a unique feature, though: the head of christ on cross is removeable.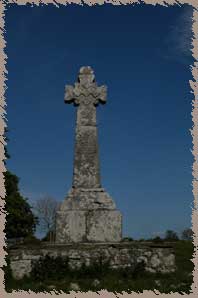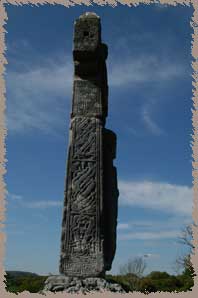 St. Tola's High Cross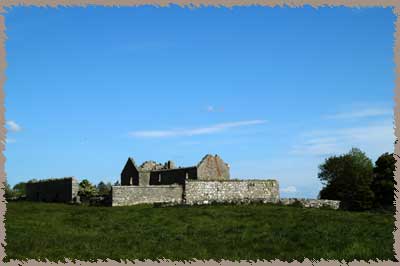 remains of an abbey in the fields around dysert