niches and an small trefoil window in the cathedral

The status of Cathedral was removed from the building here in 1749, and the cathedral was abandoned. By 1848 it was in ruins and the roof had collapsed. It passed into state care in 1869. THe most recent restoration work in Cormac's chapel cleaned and repaired the frescos.
The round tower that juts off the northeast corner of the cathedral is the oldest buidling on the rock. It dates from about 1101. It still has its conical roof.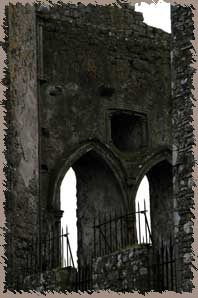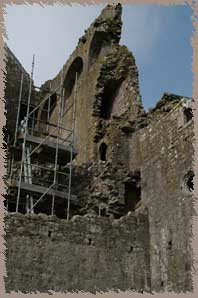 the walls of the cathedral, currently under reconstruction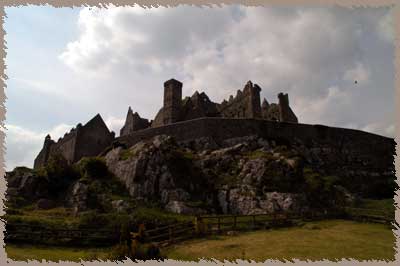 The Rock