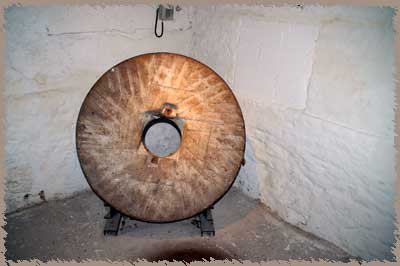 a millstone

Once the stuff is ground, its added with water to the mash tuns, which starts the fermentatin process and the result ('worts') were then sent to fermentation, with sugar and yeast added. It sits here for a few days.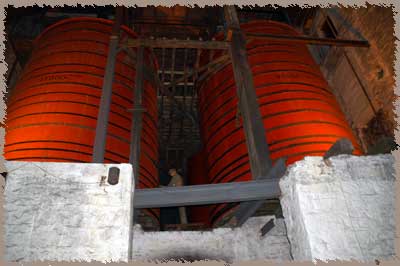 wash stills, which lead to the pot stills
Then, on to the copper pots, where they are distilled by boiling and forcing the steam up through more copper piping, there it then condenses and distilled again. It's still a clear liquid at this point -- but it's 160 proof! The brochure from the tour notes that the original still here exploded and had to br replaced in 1947. All of the rivets are hand-done.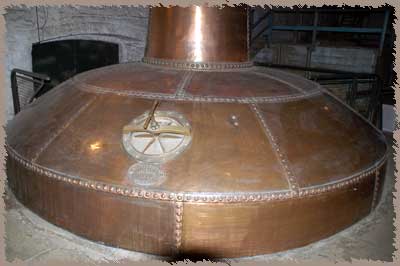 a copper pot still, where distilliation takes place