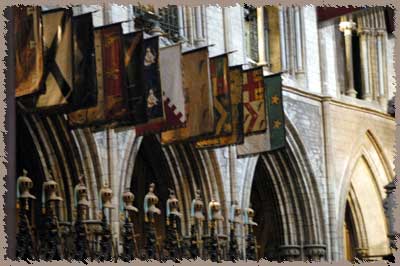 The Knights of the Order of St. Patrick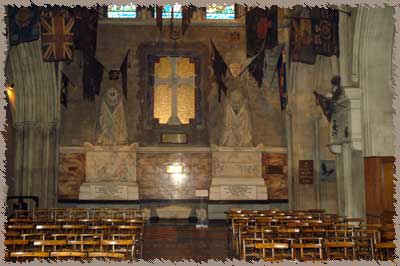 Oneo f the enormous memorials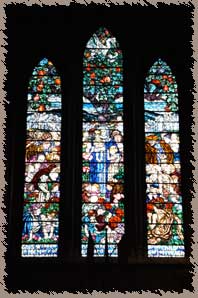 Elaborate stained-glass windows
The church itself is authentically Gothic. There is a long eight bay nave, and the transpects also have aisles. The north transept used to be the parish church of St. Nicholas Without. It as in ruins and rebuilt in the 1830s, and again since then.
The choir stalls inside are part of the Chapel of the Order of St. Patrick, and the coats of arms, flags, and even weapons of the knights in the group are displayed. At the far end of the church is the Lady Chapel, a delicate alcove that has also been restored several times.
Next ot the church, along Patrick's Close (just another word for narrow street) is Marsh's Library, the first public library in Dublin.