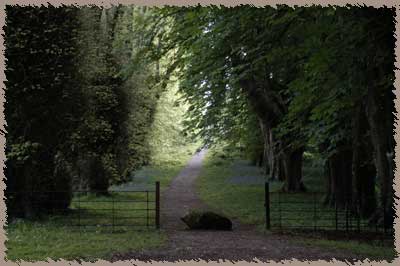 off into the wild green yonder

If you fancy a horse-drawn carriage ride, this is the place. The ground of Muckross House are lovely and in the late afternoon, a ride on the long loop around Lough Leane is quiet and relaxing. It's not a bad walk to the Friary -- which hides in the greenery of the estate, maybe half an hour of lazy rambling?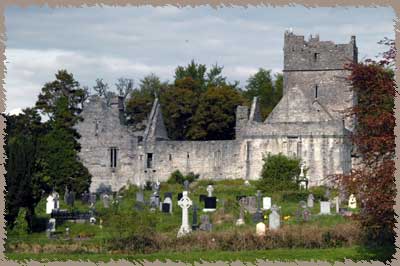 the lovely remains of muckross friary
The friary here is incredibly well-preseved, and for weirdos like me who love to walk around the cloister and peer into every nook and cranny, this is a great find. The foundation here was started by Donal McCarthy in 1448 for the Franciscans. It was finished in 1475 or so. It was built in several stages, and the transept wasn't added until about 1500 and was followed by the tower.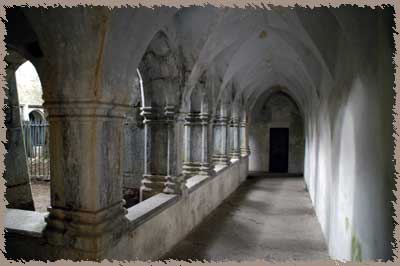 the excellent restored teeny-tiny cloister
The monastery was supressed in 1541 and was leased to local nobles for the rest of the 16th century. Monks returned to the monastery in 1602 and it was formally restored ten years later. It took an additional fifteen years to restore the monastery -- and shortly afterwards, the monks wer forced to leave again in 1629 and the friary was finally abandoned in 1652 when it was taken by Cromwellian forces.