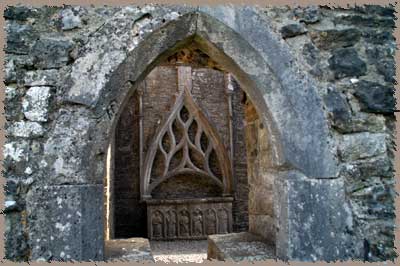 through a window to the flamboyant tomb

Franciscan Friaries are usually quite austere -- they follow the rules of St. Francis of Assisi, who founded the order. The current church has added transepts; the original was much simpler. As usual, the tower was added much later than the rest of the church buildings. The finely traced windows date from the 15th century and the doorway to the nave has a lovely example of a romanesque arch. The sacristy on the north side was also added later, as was the refetctory in the north-west corner.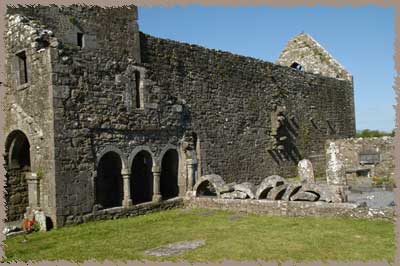 from the cloister walk to the remains of the church
There are two amazing tombs in the church that are carved in a particularly ornate manner. There is an O'Daly and O'Kelly tomb here, although the inscriptions are mostly faded. Carvings of saints line the inside entrance of the church as well.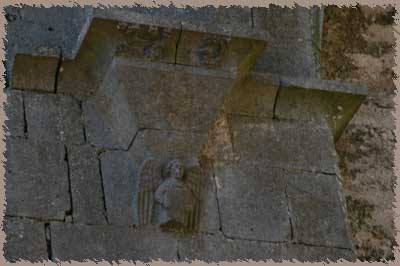 details of the carvings on the inside of the church