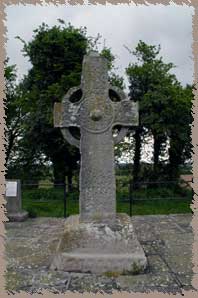 The primary attraction here is the high cross in the churchyard and the leaning tower in the churchyard, but the cemetary is lovely and the ruins of the old church are quire interesting.
The cross is 9th century, and is mostly covered in geometric patterns. The figures are very weathered on the east and west sides of the cross.
The site is in the middle of a field, and is open as long as you close all gates and don't leave anything behind. There are some lovely monuments in the roofless church.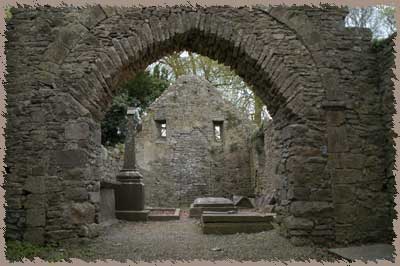 looking into the small roofless church

the high cross in the churchard