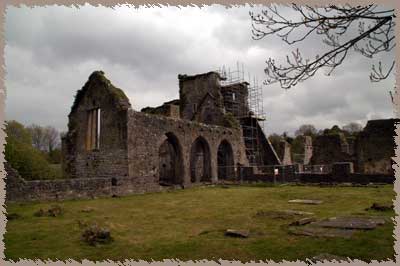 remains of the church in the ruins of Kells Priory

First off, this is not the place where the magnificent Book of Kells was created. That's a different Kells, in the county Meath. This Kells is the medieval capitol of County Kilkenney.
.I cannot possibly give as complete and informative a tour as Daniel Tietzch-Tyler, so I am linking to his descriptions and walking tour of the place -- definitely read through the information he has posted. I've just got pictures...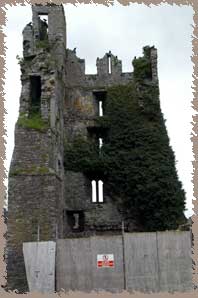 looking up the main tower/ mural passages in the walls of the tower
The priory is a miniature walled city -- rolling green fields surrounding the enormous gated complex filled with church buildings, lay buildings, and even a moated wall. Most of the ruins here date from the 14th and 15th century -- little remains except a few stones from the original 12th century installation.