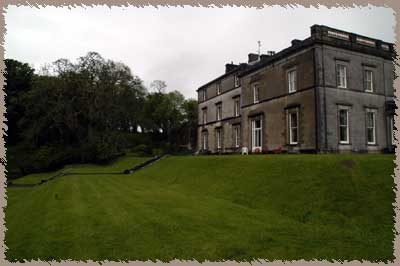 the restored wing with guest rooms
Templehouse is part of the Hidden Ireland group (indeed, is on the front page of their website!), which is a collection of country homes which are not quite hotels and not quite B&Bs. Meals are served as a family affair at a huge table in the dining room with all the other guests, and the sitting rooms downstairs have an honor bar and lots of comfy chairs.

There are wellies and umbrellas available, if you want to wander the groudns (it was pouring rain when we arrived), and a few dogs running about to keep you company.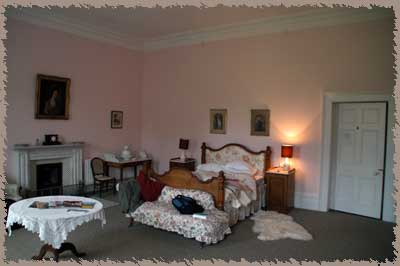 the other half of our room. It really was huge!
I definitely recommend Templehouse and when we go back to Ireland, this will be one of our stops for a few days this time. Talk about comfy!
page
[ 1 ] [ 2 ]