Looking down near Hells Hole, where the surf crashes in

West of the main point is a stone formation called Hells Hole, where the surf roars in. The harsh Atlantic has carved the rocks here into fantastical shapes. We didn't see any way out on the rocks (and, given the fact that th waves were crashing in over the top of them, it was probably a good thing!) North of the shore is Inishtrahull Island, which has been deserted since 1928. It is accessible in the summer, though, and the views back to the mainland are supposed to be fabulous.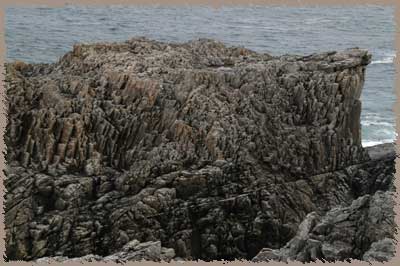 weird rock formations near Malin Head
Back along the coast, towrads Malin town, is a stretch of beach near Knockamany bens. Rough Guide says that at low tide you can see the wreckage of a ship that sank in 1889, the Twilight.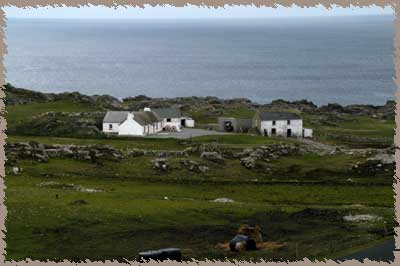 Part of the weather observatory, we think.