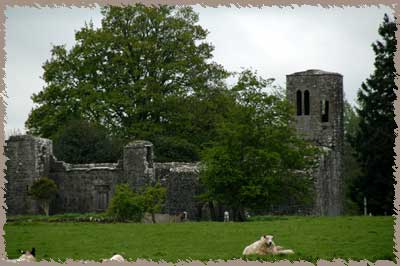 the remaining tower of Teampall Rathmore

Ok, I think this is in Westmeath, and I think we have the right name -- this is one of the photos that got shuffled in with the others and is only a faint dot on the map. I wish that cameras would record GPS coordinates. I believe that this s Rathmore, since it has the remains of two towers.
However, I definitely remember this bull. From about two feet away, he just stared, chewing in a rather threatening manner. Well, threatening for a cow that is.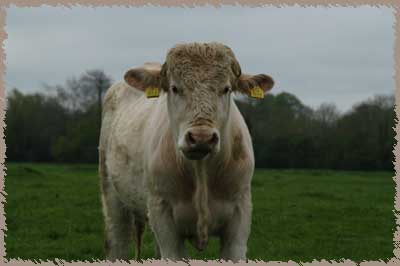 Do not climb the fence