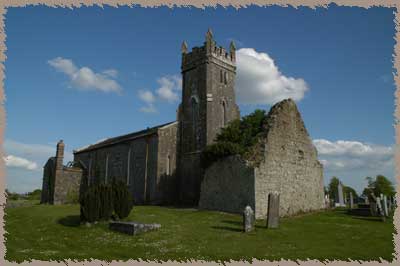 parish church in Modreeny, Ireland

We were just driving along and saw this church by the side of the road -- and because it had an obviously ruined part tacked on to tahe more modern church, I was forced to stop. "Pile of rocks! Pile of Rocks!"
The church locked, but looks to be used, at least hte main part. It was the crumbled end bit that attracted me -- the ruins of an older church (filled with trees!) next to the new one. This is a common sight in Ireland -- modern houses or churches or bridges next to the crumbling ruins of another age. I have dozens of pictures of houses with ivy-covered stone towers in the yard.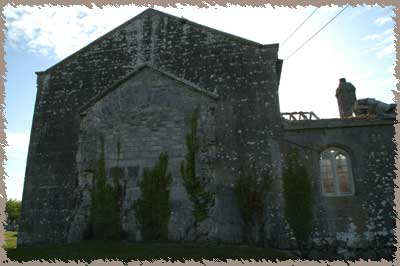 the walled-up end of the main church