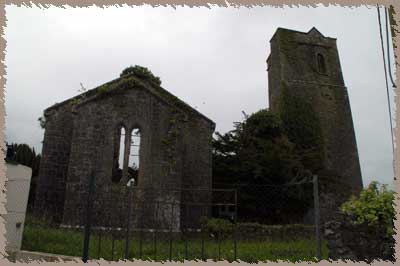 an unidentified church in Delvin

This ruined church and tower are just up the street from Delvin Castle -- a rather interseting tower with multiple round corner bartizans. I can't really find anything about this church. The grounds are open, but filled with trash and obviously not being specifically cared for.

the bell tower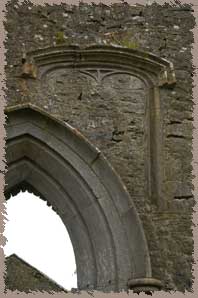 a filled-in window over a romanesque doorway
We actually stopped because I spotted this filled-in window casing above the gothic doorway of the church.