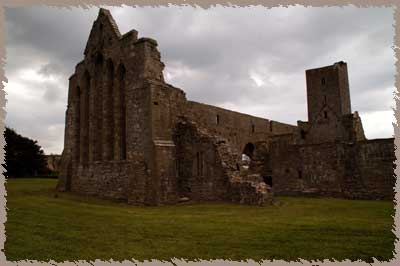 the windowed transept of Adfert Friary

This Franciscan friary is about half a mile from Ardfert Cathedral, and lies in an open field. We collected a few dogs from the neighborhood as we walked through -- they acted like they often guided tourists through to the ruins, and patiently waited for us to finish before walking back with us.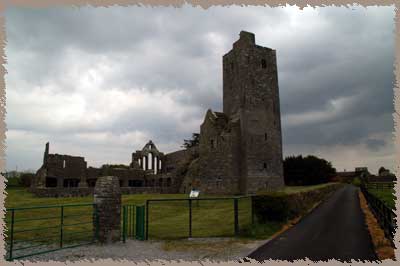 15th century tower and wall
The friary was founded by Thomas FItzmaurice in 1253.The tower was added in the 15th century. it is in a strange position (usually they are centered in the church, this one sits a bit off to one side) and the transept was added at the same time. The cloister inside is still impressive, although only pieces of it remain. THe main church is remarkably similiar to the Cathedral.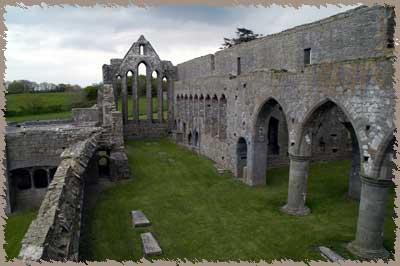 It was used as a friary and concent until about 1517 and eventually used as a barracks in 1584. Once it was abandoned by the mlitary, the friars returned from about 1613 until the 1760s.