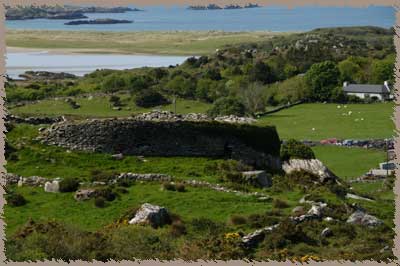 stone ringford near the coast
On the grounds of Derrynane House are a few miles of lovely beaches, and a ring fort. Nearby Staighe Fort is the largest and best preserved of the forts nearby, but if you can get the light just right, you can see the outlines of other round stone walls and structures beneath the green fields.

The ring is about 20m across. THe bedrock is exposed inside, which means that the floor level if probably quite accurate.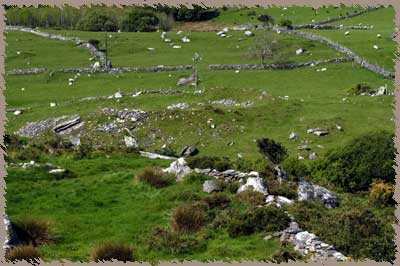 outline of bronze-age ring fort