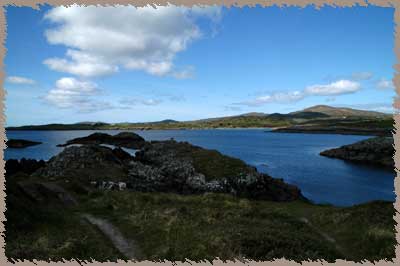 Looking out along the lough near toormore

Driving along the shore towards Mizen Head, the road passes thorugh Toomore, Schull, adn a number of other small towns. The shoreline is rocky and peaty, and makes for some beautiful pictures.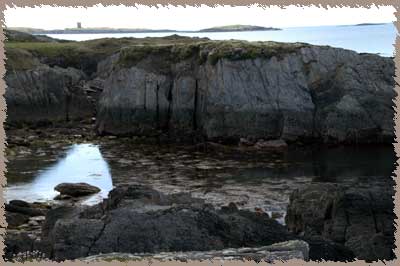 rough stone shoreline, at low tide
We wandered around for a bit taking pictures, obviously the tide is out. Mark as usual disappeared over the hill and I was sure he was going to pitch himself off the rocks intot he shallow water. I usually think this when he wanders off!

more of the strange rock formations, looking across the lough
Most of these are basalt rocks, some granite. It's interesting to walk along the shoreline, since most of the rocks are incredible weathered and split. THey're just interesting to look at.