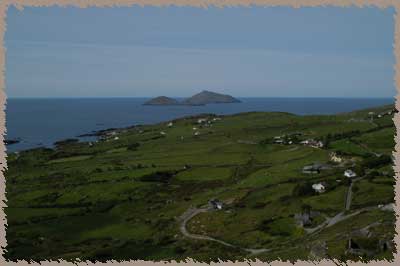 Looking out over the islands
Lovely, lovely green scenery on the road round Ballinskellig Bay. We spent a lot of time stopping the car and starting at the "lovely scenics" as we drove around.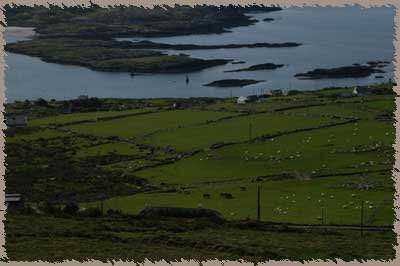 green and more green -- fields all the way down to the shore
Most flat areas of Ireland are quilted with pastures and farms. THe walls are usually stone, and divide up the land into surprisingly small square. ANd of course, sheep are more populous than humans.