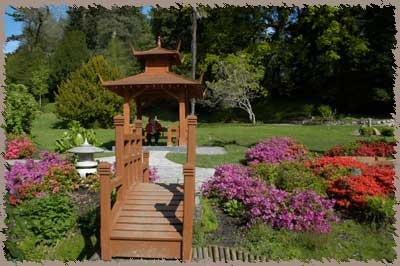 the most colorful part of the gardens are the Japanese Gardens

The Japanese garden dates from 1908, and includes a grotto of petrified moss and a lovely reflecting pool and little pagoda/bench.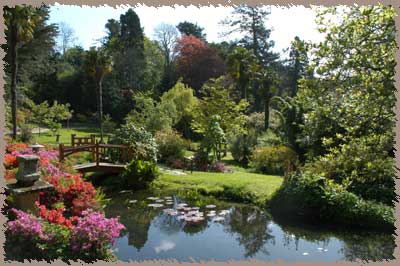 the view from the pagoda over the japanese gardens
Paths lead down either sideof the main gardens, passing the family pet cemetary and leading to the walled gardens. The waleld gardens are the oldest part of the Powerscourt landscaping. They are on a map of the estate dating back to 1740. It has one of the longest perennial borders in any garden, and is decorated with the gate from Bamberg Cathedral, which dates from 1770.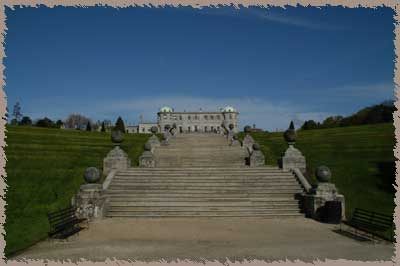 the long stairscase from the triton pond to the house