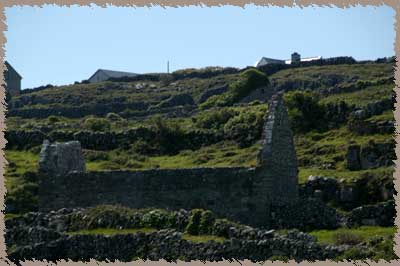 remains of a church, teampall an Cheathrair Alainn
The islands have been occupied since the Stone Age, and there are a number of stone circle forts to be found. Christian inhabitants arrived around the 6th century and founded a monastery on the island, and the English took control of the islands n 1587.
We only visited Inish Mór, the big island -- for those looking for a more "authentic" experience in the Gaeltacht (Irish-speaking areas) , Inismaan is a better choice. There are only about 200 people on thei island (although they do host a few B&Bs).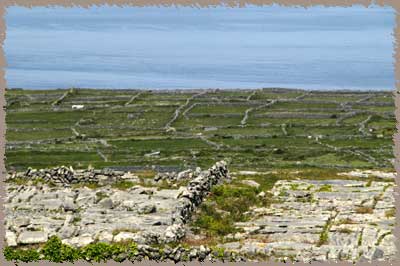 looking out over the limestone, to the tiny fields beyond
You can probably find the famous Aran Sweaters cheaperon the main land, but there is something about wandering the little shops on the island looking for one. And -- we were able to find a sweater that fits Mark. Most were too short and we found the perfect sweater.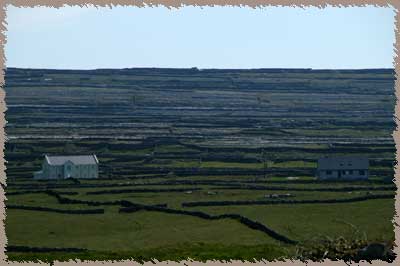 farmsteads and greener fields on Inish mór