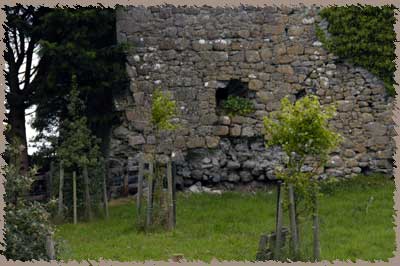 the blocked-up entrance of the castle

This four story McGeoghegan tower is very small, and dates from before 1566. The second storey has a vault and fireplace, the third a fireplace and latrine. There is no access to the inside of the castle - it is on private land in a farmyard.
The entrance is blocked, and most of the castle tower is overgrown with ivy.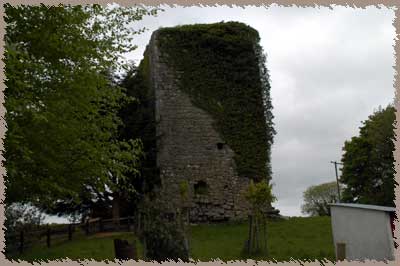 the four-storey tower