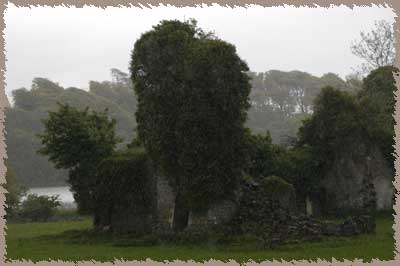 the crumbled remains of the castle at Templehouse

This ruined castle is on the grounds of Temple House -- now a luxury B&B (and a wonderful place to stay - we absolutely loved it) owned by the Percival family. The stone castle here was established in the 12th century by the Knights Templar. The land here was granted to the Perceval family in the 16th century as a reward for services to Elizabeth I. The family has owned the estate since (well, with a short break in the 19th century, according to their history page.
Most of the western wall of the keep is missing. The remaining wall has evidence of vaults in the cellar but nothing over the ground storey. A fragment of the bawn wall remain. The massive gatehouse also has fragments standing.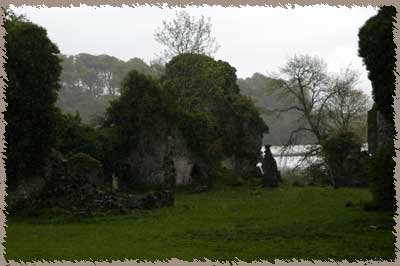 another view of the crumbling walls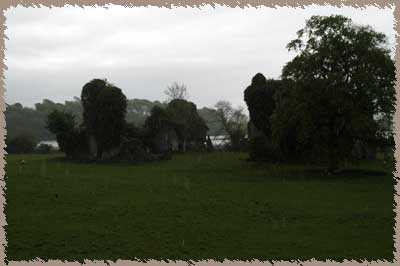 not a bad picture, considering it is pouring rain in buckets