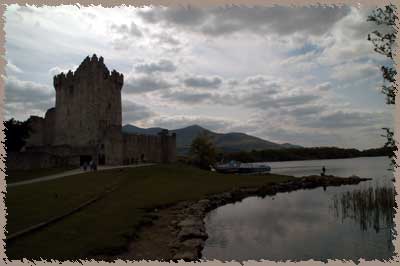 the tower of Ross casle from the lough side

The tower house he is tall and very narrow - only 9.6m wide and lies within the fragments of a bawn wall with two round towers at each corner. The tower contains a vaulted basement and rises to four storeys. It was likely built in the early 16th century. The windows on the upper story are later additions. The one corner of the tower rises above the wall walk, which has square bartizans on the corners. The south end of the bawn was eventually replaced by a long, narrow residence block, three storeys high that extended from the southern end of the tower.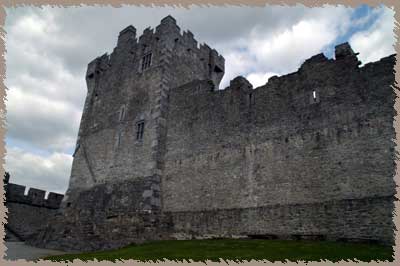 the tower and partial ruin of the manor house
The location of the tower house, on the show of Lower Lake, is quite beautiful.
The tower house was the principal seat for the O'Donoghues, and was later acquired by the Macarthys. It was mortgaged to Valentine Browne, and his descendants held the castle until 1956, when the7th Earl Kenmare (as their family was given the rank) died.
Taken into state care in 1970.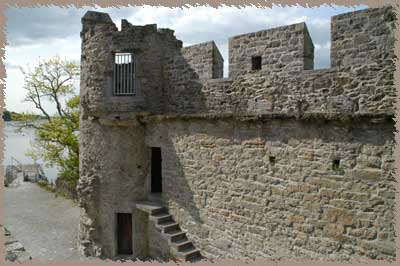 one of the round towers in the bawn wall