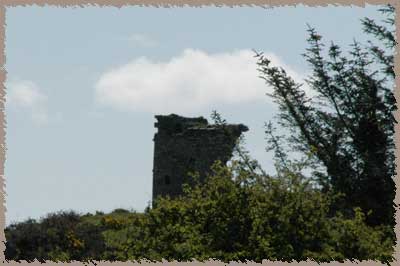 the northeast corner of Rossbin castle, from the road

This is another Mahoney castle - alhtough it was captured by the city of Cork after Donal O'Mahoney was executed in 1562. Hie son regained the castle but it was once again taken in 1571, and then back to a Mahoney son in 1579. It was surrendered first to Oliver Lambert in 1584 and then to the crown in 1602.
The west wall collapsed in 1905 and more collapse in 1963 and 1975 left it a rather dangerous ruin. Most of the castle is filled with rubble.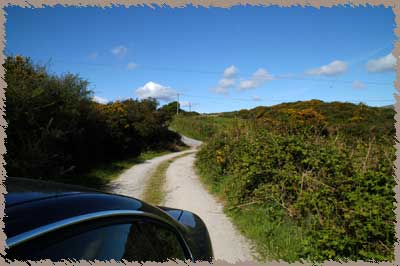 and example of the road that we were on - thisis a TWO WAY road
Nearby , there are two odd stumps of stone that may have been part of a wall or something totally different - it was hard to tell!