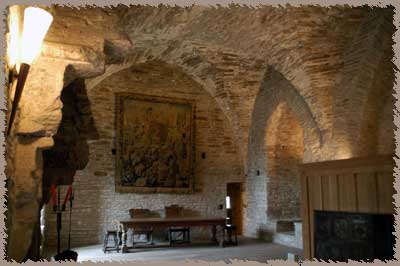 the vaulted rooms, decorated with period furniture
It was raining buckets and buckets outside, so I didn't get any pictures o the exterior of the castle - it was nearly impossible to see across the couryard!

King John is supposed to have built an earth and timber castle here in 1214, which was replaced by a stone castle in the 1280s.(a round tower a bit of wall remain), and the rectangular castle that currently stands on the site is known as Ormonde Castle, since the Ormonde family held the lands from 1315 until 1689.
Part of the guard tower remains, and the bawn wall has a round tower and drum tower opposite the rectangular keep. The gate tower remains, the curtain walls remains, and the two corner towers that date from 1280. The rooms inside are finished and house a museum. The top floor and wallwaks may date from the 15th century.
The biggest draw, though, is the house built in the courtyard, called the Damers House. Ir is a good exapmle of pre-palladian architecture.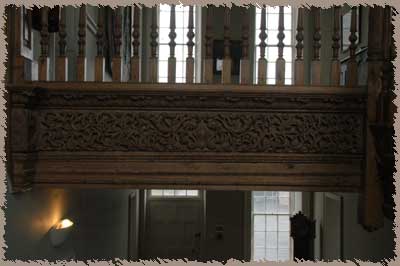 the ornately carved stiarwell in the Damer House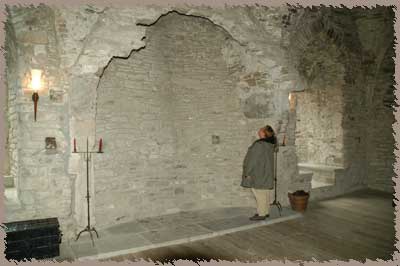 me, staring up into the enormous fireplace in the main hall of the tower