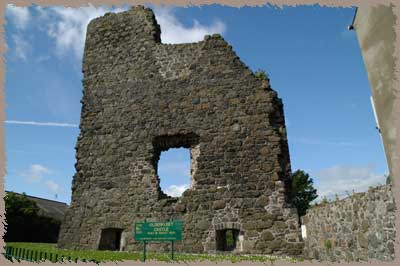 the single standing wall of the castle

There were originally three castles that overlooked the harbor here -- Curran, Olderflete and Tchevet. It's likely that this one -- despire being called "olderfleet", is really Curran Castle, built by the Bisset family from Scotland in the 13th century. The castles here were of considerable importance, guarding the harbor here against incursion by the Scots. It was manned by the English for a time, and eventually claimed by Sorley Boy McDonnell in 1597 and shortly thereafter dismantled.
Given the simplicity of the current castle ruin, it may be a later replacement or remodel(dating from 1612), built more as a watchtower than as a fortified residence.
This small, three story tower has only one wall remaining, with a tiny bit of the corner that shows the original ground floor and the hint of barrel vaulting. The rest of the tower is down to foundations. Excavations here found thousands of worked flints here, probaly traded with the Scots across the water - new examples are still found here ocassionally.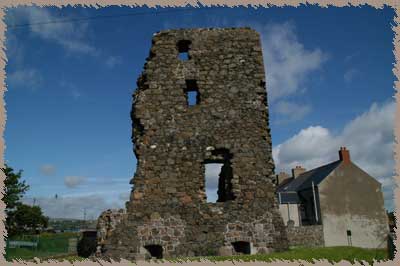 the castle is in a warehouse district, and closed in on all sides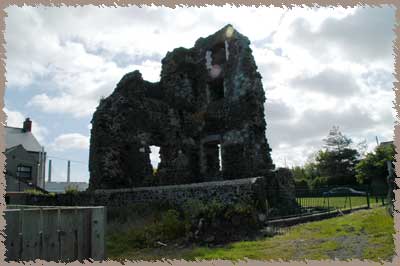 looking back into the tower itself
page
[ 1 ] [ 2 ]