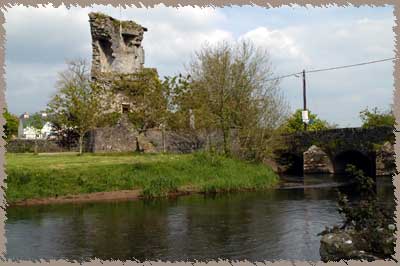 the fragmentary wall of Golden Castle
Only a small portion of this round tower remains - a staircase, cellar, and a vaulted storey still exist, and a bit of wall with a window frame and part of a fireplace remain. The castle sits next to the bridge over the River Suir.

This would have been a sizeable round tower - larger than Nenagh and Newtown, and probbaly would have have a large bawn with defensive walls on the landward side.