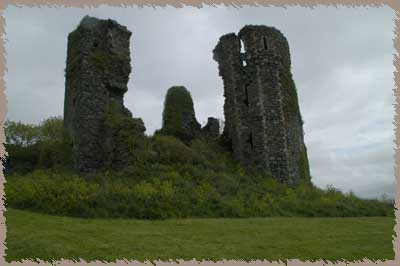 ruined matello towers near the older norman ruins
This little fishing village has a 12th century castle that is quite ruined - the multie-sided tower is actually a much later addition bside the Norman remains. The new towers were built around 1800.
The old castle has been linked with Derry, and may appear on the city crest.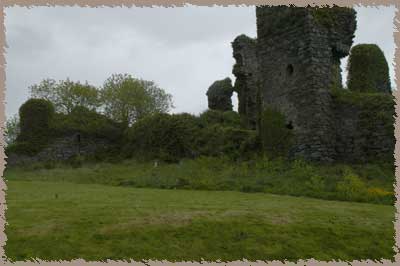 another view of the walls of the norman fort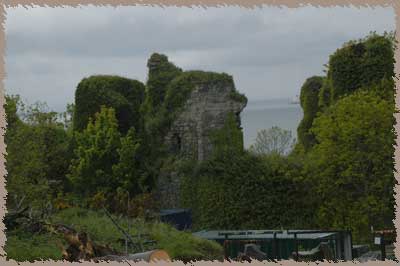 looking out over the village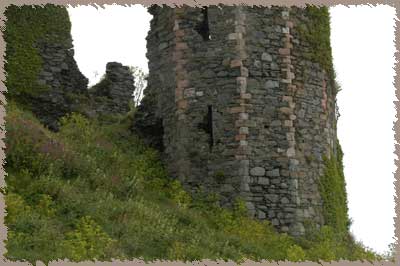 base of the modern tower, built to repel Napoleon