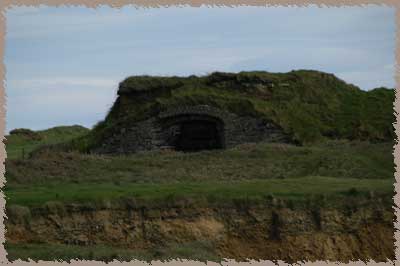 arched cellars of an earlier castle?
The picture above is of a stone arched vault on the headland of Hook Head, just a bit down from the lighthouse (which we didn't actually take pictures of - idiots!). The lighthouse is the refurbished tower of a 13th century castle, with three stories and stairs within the curving wall.
The tower was restored in the 1650s and again in the 19th century to serve as a a lighthouse.