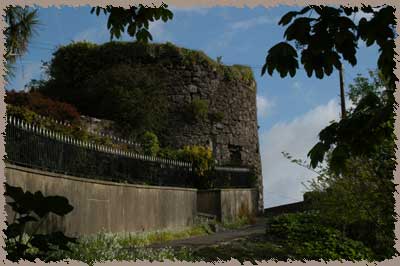 the stump of the round tower and the path down to the beach

We stayed in a B&B in East Dunmore, and just outside our door was a walkway down to this little normal tower house. It sits on a tiny promontory into Dynmore bay. The tower is about 35' in diameter with very thick walls and looks as if it was part of a much larger (and later) building. There is a murdr hole on the east entrance. There is only upper level remaining, although this was probably a much taller tower.
There is another Dunmore castle in Galway, a much bigger and grander ruin.

a view of the castle from the main road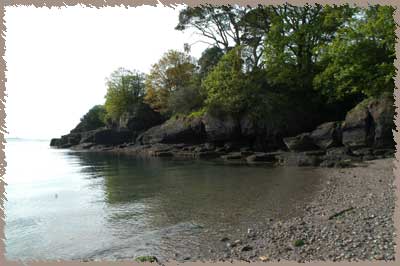 the tiny beach below the castle tower