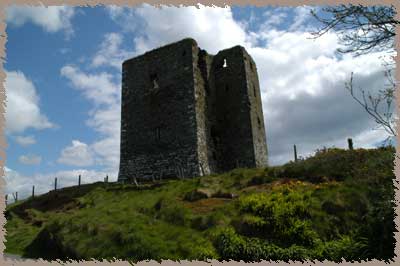 the 15th century Mahony fortress at Dunmanus

This four-storey tower house was built by the O'Mahonys about 1430. It is one of the best preserved of the Mahoney castles. The current ruin stands four stories high, with projecting towers. There are three vaulted stories plus an attic in the main tower, but the attached corner tower has five floors. The corner tower can be accessed via a hole in the wakl, but the main towerhouse is not enterable (and no access exists to the upper floors, in any case.) There are separate entrances tot he first and second story.
There are mural staircases and chambers in the thick walls. The upper stories have small windows. There was a carved head over one of the doorwarys, which Salter says may have been a likeness of Donogh More O'Mahoney, who built the tower. It was stolen in 1972.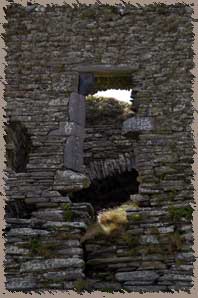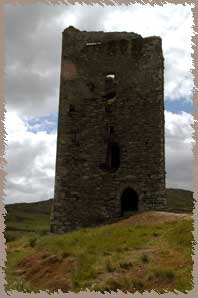 one of the two-light windows in the upper floor / another view of the tower
The castle overlooks Dunmanus Bay, on a rocky outcropping, which would probably have been enclosed by a stone retaining wall. The castle was still in possession of the O'Mahonys in 1641, and was sold to Emmanuel Moore in 1655, then sold to Sir William Petty.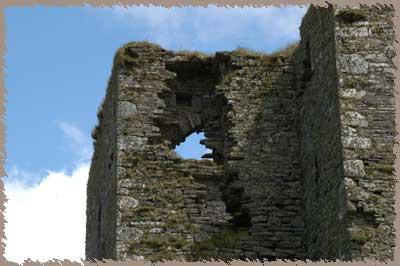 a look at the protruding tower