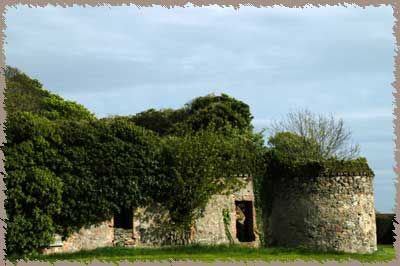 stubs of towers and doorways in the castle
Dunbrody castle is not, technically, a castle, but a foritifed mansion house build by John Etchingham in the 17th century. He also built the Abbey across the road (which is the primary tourist draw here). The house was built some time befor 1641 but was probably enver finished. The existing walls are two storeys high and there are traves of three (out of an original four) gables of a comfortable house here.

The oldest part of the castle may be of the same vintage as the Abbey, on the southern end. The site is very overgrown, and is incorporated into a visitors center and garden nursery. A large yew hedge maze lies in the original castle garden. The castle and grounds are now owned by the descendents of the Earl of Donegal (who married into the family in the 17th century).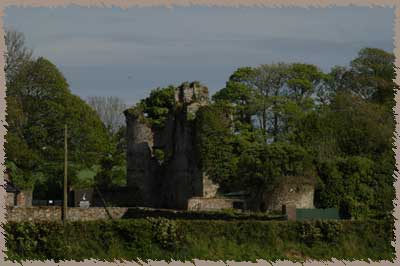 the main block of the tower house, from the Abbey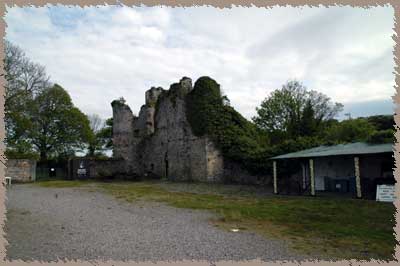 remaining walls in the bawn, which is now a garden shop