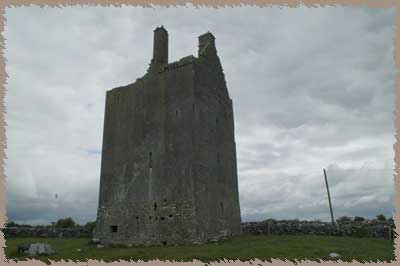 the still-solid remains of Drumharsna castle
The well-preserved tower here was build in the early 16th century by the Kilkelly family.. The castle was inhabited until the 1920s. The castle was occupied by the Black and Tans in the 20s, and the castle was the site of several brutal murders.

The second and fourth story are vaulted, and the fifth story is an attic and wall-walk along the battlements. The castle has been much altered, with many fireplaces added to make it easier to live in. There is a spiral stair in the south-east corner and many passages within the walls.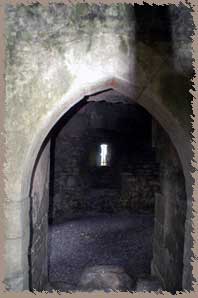 arched entryway in the castle / view of the main entrance in the tower