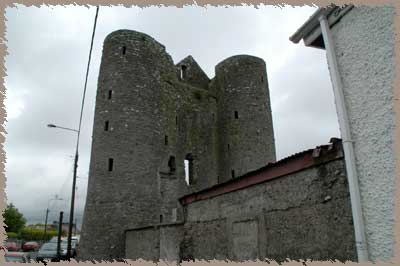 the two enormous drum towers of the castle in Devlin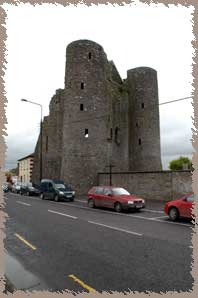 The "real" castle in Delvin is a motte nearby at the south end of the village. On that site a 12th century was built by Hugh de Lacy. The land has been owned by his relatives, the Nugents, who held the property until modern times.

Near a shop in town, though, is this tall structure that also apepars to be a 13th century building, but may in fact be a 15th century tower house. The eastern part of the castle is destroyed and only the western end remains, with two fiive-story round towers. The main block would have had a hall over cellars with two more floors above
It is also known as Clonyn Castle..