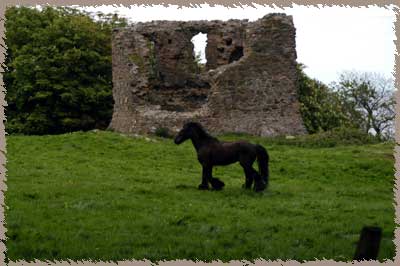 lovely horse running in front of the ruined tower
We intiially stopped to get a picture of the beautiful horses in this field -- and only noticed the castle after we'd snapped a few pictures!

This is most often called Castle Carra. The small tower has very thick walls, and just one upper room over a dark basement. The upper level has two windows and the entry is on the north wall.