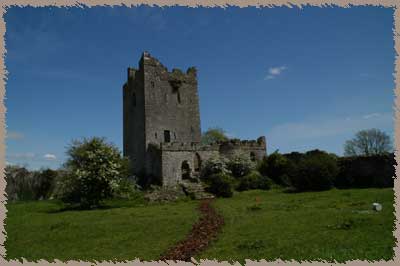 the main tower at clonony
Clonony Castle was built about 1500 by the MacCoughlin family, making it one of the few original Tudor castles in Ireland. It was ceded to Henry VIII, who gave it to Thomas Boleyn. Mary and Elizabeth Boleyn lived here and their tombstones still stand on the grounds.
The tower is an Irish National monument, and has been the focus of restoration efforts over the last several years. It is now open to the public. It is privately owned, and, I discovered, has been listed for sale. (The listing was current in 03/2009). The castle is often open for overnight stays.
The castle was first mentioned in 1519 and was captured in 1553. The rebuilt entrance tower has a muder hole and alsohad machicolations off the wall walk - these details are being restored. Most windows and doors have been enlarged. Surprisingly, there is no wall facing the river.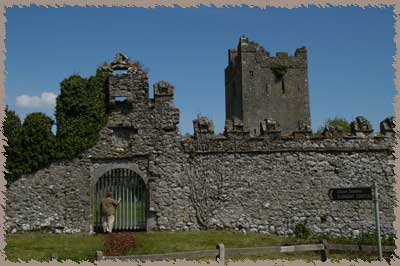 me, standing outside the locked gate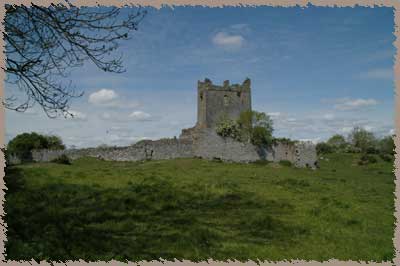 another view of the tower and bawn wall