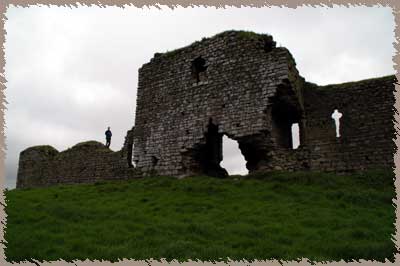 Mark standing on the 20 foot wall
Ballymoon dates from the 13th century, although that is based on architectural evidene and style. The castle is very incomplete, but is surrounded by a 80 foot square courtyard. The gateway is on the western side. There are no remains inside although the walls have many niches for fireplaces and windows. A two-story stone tower against one inner wall is suggested by foundations, but is no longer in place.

It is likely a Carew castle, or Roger Bigod, Earl of Norfolk,may have built the original structure here. it is also possible that the castle was never completed. Rumors that the castle was inhabited by Knights Templar in the 14th century are probably unfounded.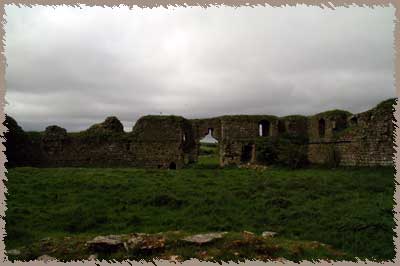 a long stretch of courtyard wall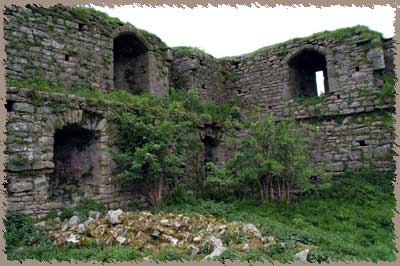 inside, the castle, showing the deep window embrasures
page
[ 1 ] [ 2 ]