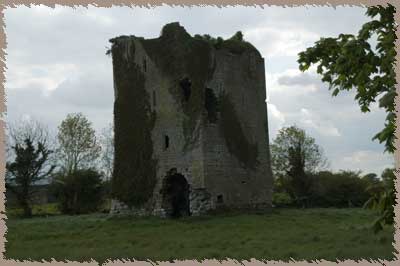 the four-storey tower house in ballynahivnia

Ballynahivna was (as far as I can tell, anyway) in two pieces. A tall, square tower house with four stories (the top one vaulted) and a stump of what looks like a gate tower nearby. It's possible that this second bit is actually another castle, but Ithe notes I have say it might be the remains of a mill.
The estate here is linked o Lord Dunsandle, and in 1855 contained 161 acres of land and buildings. I coudln't find a date for the tower house.