Northern Cemetary, City of the Dead

One of the strangest things about Cairo is that a huge population lives in the ancient necropolises (necropolii?) near the Citadel. The mausoleums and tombs have been settled as houses, and these densely populated areas make up some of the poorest areas in Cairo. Three hundred thousand people live in the ruins here. While the Egyptians have a long and close relationship with the dead, most of the poeple living here are doing so because of a shortage of housing elsewhere in the city.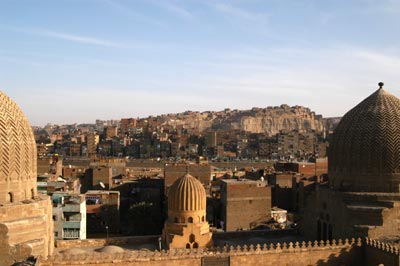 These cemetaries are called 'Cities of the Dead', and are the burial places for most Sultans since the 14th century. SOme of the finest architecture in Cairo is to be found int he Norhtern Cemetary.